The Hallertau is known worldwide as the largest hop-growing region. For us, hops are part of our identity and tradition. It is therefore hardly surprising that we have grown to become the world market leader in hop processing here.
We guarantee the quality of our products not only through high-quality raw materials, but also through technical know-how and constant research into hops and their processing methods.
The

Hopfenveredlung


St. Johann
As the largest processing plant for hops, we have a position as world market leader. Since our foundation in the year 1968 with experience, passion for the raw material and production at the highest quality level.
Today, hops from the world's most important growing regions are refined at our site in the Hallertau and ultimately exported to over 120 countries worldwide.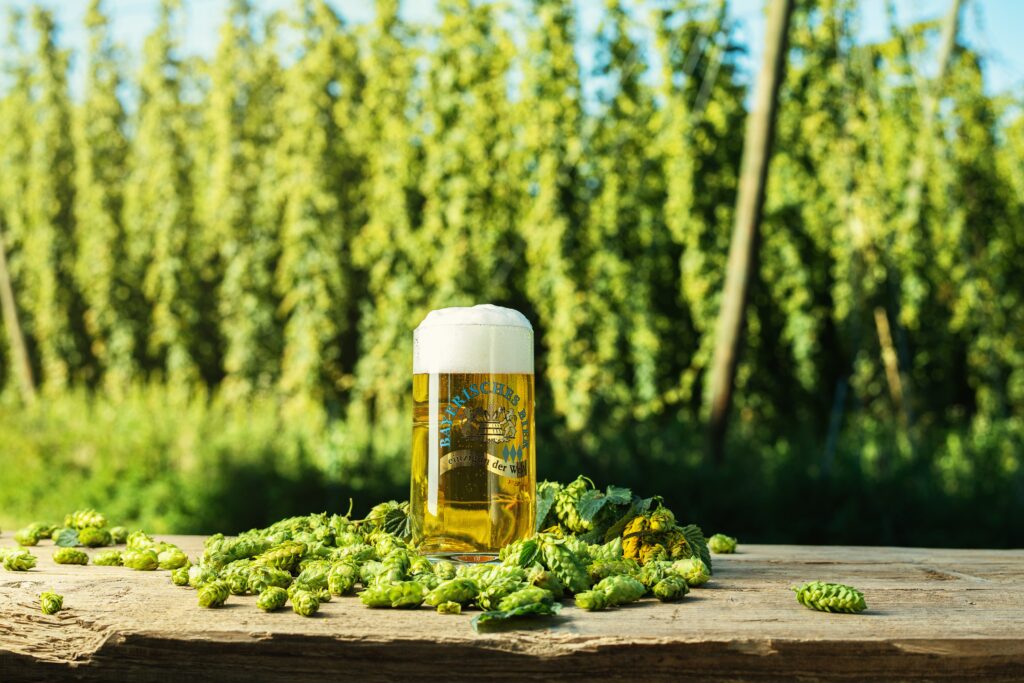 What is the hop needed for?
Hops are an indispensable ingredient for beers worldwide.
It naturally flavors and preserves the beer. Along with barley malt, yeast and water, it is one of the four ingredients permitted in beer under the German Purity Law. And it is a natural product whose processing we have perfected over the past decades with an understanding of the raw material and technical know-how.
But why is this processing so important?
Refined hops help to streamline the brewing process through precise dosage and reduced storage volume. Its bittering value can be standardized, thus avoiding fluctuations in the quality of the beer. In addition, the hops have a longer shelf life and retain their full, naturally fresh aroma.
Find out here which hop products are made from them and how they differ.
The HV is looking for reinforcement
The Hopfenveredlung is now looking for reinforcement!
Contact us and become a part of it.